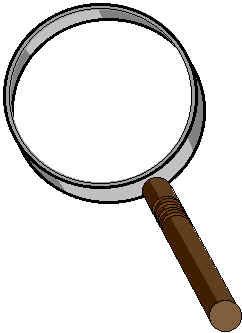 click here: for the directions for the First General Self Assessment
click here: for directions on the Self Critique #1: on the Informative Presentation
click here: for the Video Self Critique form on the Combo Presentation
click here: for the directions on the optional Final Self Critique
---
---
ABOUT THE WRITTEN SELF CRITIQUE [on the Informative Presentation].....

A

self critique

is a brief analytical essay in which you ANALYZE & EVALUATE the effectiveness of your presentation by adopting the perspective of a listener-in-your-own-audience . It's similar to a personal version of the general "Post Mortem" that we did in class.

Also, you need to apply the criteria of the course & the details of the specific assignment in order to consider how effectively you achieved those specifications.
---
Another "challenge" to keep in mind is the need to remain objective and to try to see & hear yourself through the eyes & ears of your audience.
---
tip: Avoid using generalized, speaker-centered phrases such as "... and I got my message across ...." First of all, the only way to know such a thing is via actually surveying your whole audience after a presentation. Also, since there is always going to be a the gap between what a speaker ENCODES & what a listener DECODES, you can never be sure that the message that "got across" was exactly the one you intended to communicate.


---
SUBMISSION DETAILS (Inf Spch S.C.)
---
►Self Critique #1 should be at least 2 paragraphs long.
►In Paragraph #1: discuss the VOCAL ASPECTS - including:
voice quality
use of meaningful vocal variety

[ especially intonation & inflection]

skills of articulation

[especially preciseness & sound clarity]
------------------------------------------------------------------------------------------------------------
►In Paragraph #2: discuss the CONTENT & ORGANIZATIONAL ASPECTS - including:
►This Self Critique is due: within one week after your Presentation Date.
►Send it via e-mail. [use the correct title for your subject line]
►All submissions will receive credit. Some submissions will receive specific feedback response.
---
[ + ] 'LS' or 'GS' : My First General Self Assessment]
submit via email: including reference to the audiorecording of your Show & Tell speech. Please note these submissions will be read but probably will not need to receive an individual response from the Professor.
This assessment's contents = 3 paragraphs
evaluating
these 3 factors:
( 1)
=
Your current overall effectiveness as a speaker
( 2) =
Your current overall effectiveness as a listener
( 3)
=
An assessment of the sound & quality of your
voice
- using the criteria from the Chapter on
Delivery
&.or items discussed in class.
NB: IF YOU DID NOT YET DELIVER YOUR SHOW & TELL SPEECH IF CLASS, JUST RECORD YOURSELF DOING THE "Grip Top Sock" & REFER TO THAT FOR YOR VOICE ANALYSIS .
& be sure to use the specific designated title for your e-mail subject line. For anyone who has had compatibility problems in sending attachments, remember the "workaround" of saving the document as an "HTML", "rtf" or "text" file before sending it.
{this e-mail posting due no later than : ( see your particular course calendar for the specific due date}