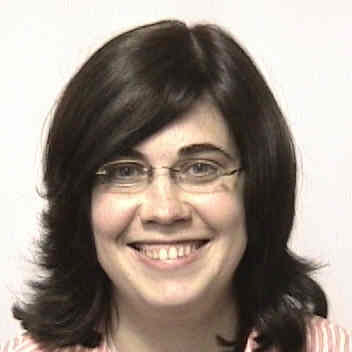 Contact Information
Department of Computing and Decision Sciences
Stillman School of Business
Seton Hall University
400 South Orange Avenue
South Orange, New Jersey 07079
Tel: (973) 761-9535
Fax: (973) 761-9217
Email: penina.orenstein@shu.edu
Personal Web address: http://pirate.shu.edu/~orenstpe
Follow the SCM blog on http://blogs.shu.edu/supplychainmanagement/
Office: Jubilee Hall,
Room 682
Supply Chain Related Events and Activities in the Stillman School of Business




Dr Penina Orenstein
Associate Professor at the Stillman School of Business, Department of Computing and Decision Sciences, Seton Hall University and Visiting Researcher at Polytechnic University's Wireless Internet Center of Advanced Technology (WICAT).
Biography
Penina Orenstein received a Joint Honors BSc degree in Mathematics and Computer Science from King's College, London University in 1992. Following this, she went on to study urban traffic congestion at Middlesex University, London, at the Road Traffic Research Center. She was awarded a Ph.D degree in Mathematics from Middlesex University in September 1997. During her Ph.D. studies, Penina taught Mathematics at Middlesex's Mathematics department, as well as a number of courses on the application of Mathematics to Transportation. She became an Assistant Professor in 1995 where she continued to teach and conduct research.
In 1997, Penina joined Telcordia Technologies, Red Bank NJ, where she worked on mathematical algorithms to improve network performance in Telecommunications. In 2000, Penina joined the Applied Research team at Telcordia to develop mobility models for wireless communications.
In July 2002, Penina became a Research Professor at Polytechnic University's WICAT center for Wireless Internet Center of Advanced Technology where she worked on optimization techniques for power control. In addition, she also designed and taught a graduate course in Game Theory and its Applications.
Since September 2006, Penina has been a full time faculty member of the Stillman School of Business, Seton Hall University, in the department of Computing and Decision Sciences where she teaches courses both at the undergraduate and graduate level.
Her current research interests include mobility management in transportation networks, optimization methods applied to supply chain management and computer aided learning of quantitative material.
View Dr Orenstein's faculty profile at Seton Hall University.