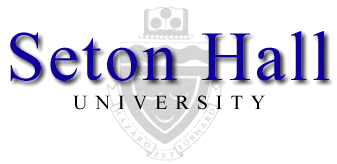 Welcome to the Homepage of
Joan H. Coll, Ph. D.
Chair of the Management Department and Director of Research
Seton Hall University
Kozlowski Hall, room 541
400 South Orange Ave.
South Orange, NJ 07079
(973) 761 - 9151
Office Hours for the Fall:
Kozlowski Hall Room 541
Monday and Wednesday: To be arranged and by appointment
Secretary:
Ms. Gilda Brennan can be reached at (973) 761 - 9207
Want to learn more about Seton Hall?
Want to learn more about the Stillman School of Business?